An unprecedented event, Covid-19 impacted every sector of society – real estate included.
In 2019, the year before the outbreak, Dubai's residential market experienced supply-demand issues and an excess of residential units. At the same time, the hospitality sector reported healthy demand, with 16.73 million tourists visiting the emirate and an active pipeline of projects under construction.
It was a similar story across other asset classes: commercial office space experienced robust rent levels and sustained demand; the retail market was buoyant; and quality industrial warehousing maintained strong rental rates.
Then came 2020. Dubai's real estate sector – and other critical, non-oil economic drivers, including tourism and retail – were hit hard as borders closed, travel ceased and investors stepped back.
Local and federal government were quick to step in, however, rolling out a wide range of strategic measures and financial support packages. Collectively, these enabled the emirate to reopen for business as early as June 2020.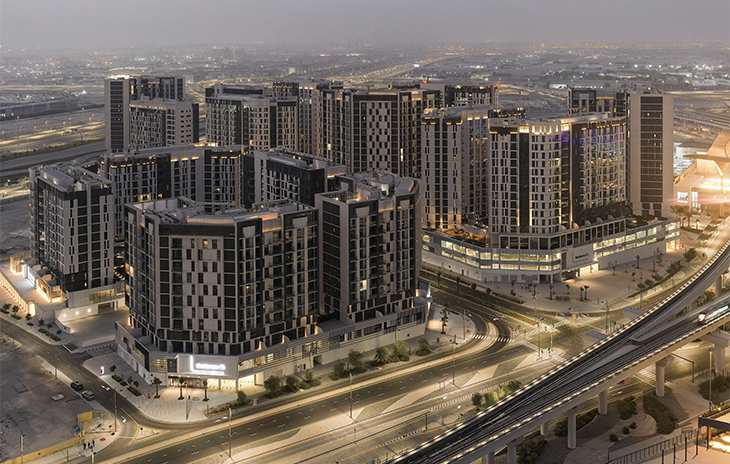 Tourism traffic a key enabler
The link between international visitor traffic and real estate investor interest has always been important for Dubai. Business and leisure travellers temporarily exposed to the city and its key offerings are highly effective 'sales agents' for the emirate, and Dubai's ability to consistently showcase its multicultural appeal, safety and trade hub status are all pro-investor touchpoints.
Following the reopening of malls, offices and select leisure and entertainment destinations, albeit at reduced capacity, Dubai announced the resumption of air travel to foreign visitors in July 2020.
This was further supported by the unveiling of the world's largest in-house airport PCR test processing laboratory, at Dubai International, in mid-2021. In addition, by January 2022, 92 percent of the UAE's total population was fully vaccinated, thanks to the country's highly successful vaccination campaign.
Despite significant year-on-year declines in hotel occupancies, Dubai Tourism reported 8.8 million hotel guest arrivals in 2020 and average occupancy of 54 per cent, outperforming other world-leading tourism hubs, including London and Paris, which were still under some form of lockdown.
Over the course of 2020, a government-initiated economic stimulus package, which exceeded US$1.9 billion, included a waiver on the Tourism Dirham Fee, a per night tax for guests. This served as an added incentive for inbound visitors and supported the recovery of the hospitality sector.
Despite international borders remaining closed for more than three months, the speed at which Dubai reopened saw the emirate gain an early recovery advantage.
The city was one of just a few open to tourism and business and this, combined with the awarding of a Safe Travels stamp by the World Travel and Tourism Council, significantly increased visitor confidence, both in terms of ease of movement and sense of safety.
As a result, these measures, and others, helped to boost market credibility and – crucially – attract investor interest.
The Rise of Dubai's post-pandemic real estate market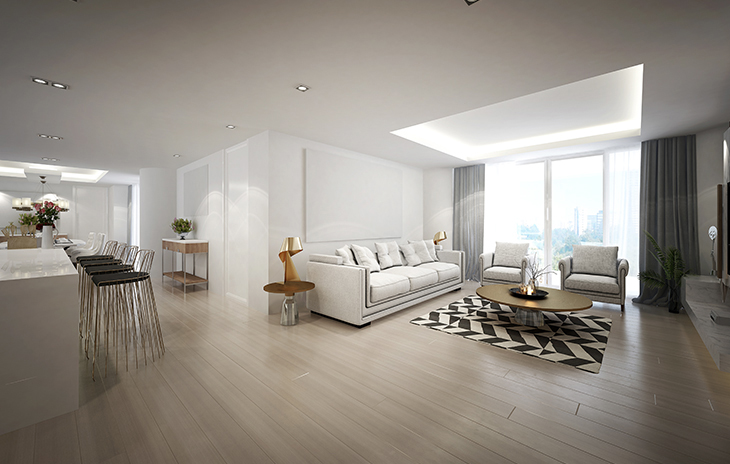 Public and private sector support
In response to Covid-19, the UAE Central Bank initiated a US$70 billion stimulus package to support the UAE economy and financial system, with a strong focus on supporting businesses.
While this may not be an obvious driver of real estate activity, it provided yet another check mark for outsider market confidence. This, and other economic stimulus packages, demonstrated the speed at which the UAE government can act, helping to position Dubai as a safe bet for the future.
The response of the country's real estate developers further endorsed this message with several groups announcing support packages in 2020, from rent relief and deferred payment plans to administrative charge waivers.
For example, Dubai Holding/Meraas Holding Group launched a US$272 million relief package while Nakheel allocated a US$63 million package.
We also saw support on the part of UAE lenders. A raft of offers was created to energize the market and to entice renters to become homeowners. These included increasing the loan-to-value ratio by reducing the mortgage gap for first-time investors, introducing extremely competitive interest rates on mortgages, and waiving certain administrative fees.
The Rise of Dubai's post-pandemic real estate market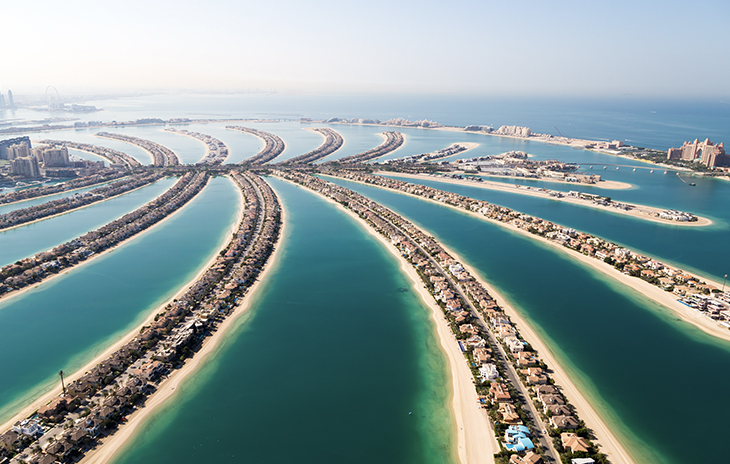 More reasons to apply for residency
One of the most high-profile initiatives introduced by both local and federal government – and undoubtedly a catalyst for future real estate sector growth – was the expansion of residency visa options.
While the 10-year Golden Visa programme was launched in 2019, Dubai's authorities broke new ground and rolled out several additional visa initiatives and programmes. Collectively, these consolidate the emirate's reputation as a leading business and leisure destination.
The government also launched a five-year renewable residency visa for private investors, gifted secondary and tertiary students, and entrepreneurs.
In 2020, this was further expanded with the launch of the Virtual Working Programme followed by the Retire in Dubai residency scheme – a first for the region. These initiatives are an astute move, directly linked to the promotion of Dubai as a safe city, both for today, in a time of ongoing global uncertainty, and for the long-term.
Changes in longstanding company ownership legislation have also opened new doors to real estate investment. In 2021, the UAE government announced that foreign-owned UAE companies are no longer required to have one or more Emirati shareholders with a 51 per cent-plus share capital holding, thus removing a perceived barrier to entry for international business investors.
The Rise of Dubai's post-pandemic real estate market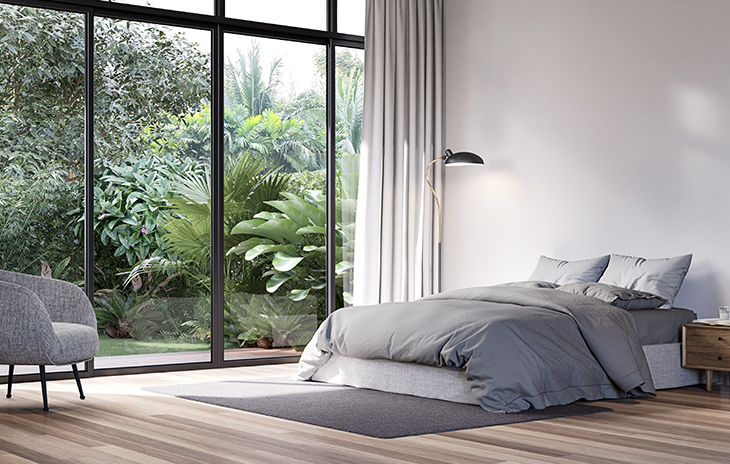 Long-term intent replaces short-term thinking
Having safely navigated the pandemic, many Dubai residents have reordered their priorities. They see that Dubai is home and a place that offers long-term security, with property purchase now making financial sense.
Lockdown also forced residents to review their surroundings. Working from home and spending more time within four walls has stimulated a desire among many people to upgrade to more bedrooms, larger living spaces, a home with a garden or an overall better-quality environment.
This started to drive residential real estate prices upwards between Q2 and Q3 2021. As per REIDIN data, in June last year, secondary sales grew by 43 per cent year-on-year with further growth of 31 per cent in August. In 2021, the sales price per square foot was also up by 12 per cent on 2020.
This upward trend has continued throughout 2022, both for sales values and rental rates.
The flight to better quality was led by movement in Dubai Marina, Downtown Dubai and Palm Jumeirah. These areas commanded premium rates due to the lack of new supply coming out of the pandemic. They also recovered the fastest in terms of transactions.
There is another future investor demographic to consider: new arrivals who, while they may not be buyers today, have been inspired and incentivized to move to the UAE with a longer-term outlook.
Startups, SMEs and larger overseas companies expanding into Dubai are also prospective investors. From small, shared office space as a starting point, as business grows and teams multiply, companies and their employees become active participants in the real estate market.
The Rise of Dubai's post-pandemic real estate market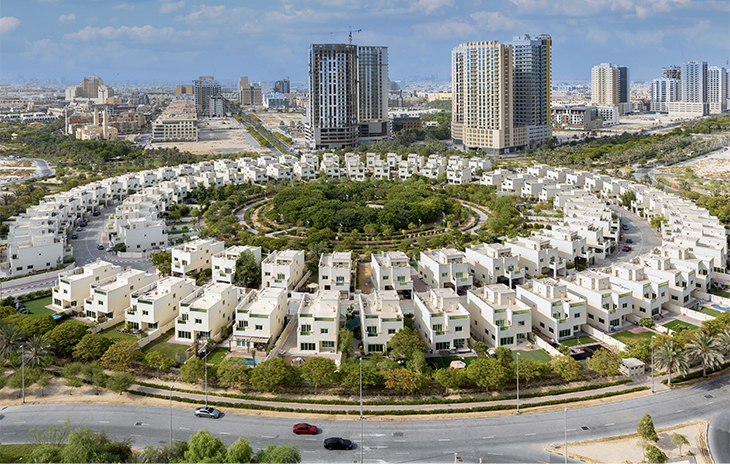 Expo 2020 and the future outlook
We can't talk about the real estate market without mentioning Expo 2020 Dubai. Despite a 12-month delay due to the pandemic, the six-month event registered more than 24 million visits, with one in every three visitors from overseas and representing 178 countries.
The event drove demand primarily for short-term residential units. It also drove an anecdotal increase in property investment enquiries with the multiplier impact of a mega event a timely boost for the post-pandemic economy.
The Rise of Dubai's post-pandemic real estate market – Dubai's real estate market registered exceptional performance for 2021 with the residential segment breaking the previous 12-year transactional value record as per official data. Total sales transactions of US$4.11 billion represented 110 per cent growth on the previous 12 months with just under a 75 per cent increase in transaction volume.
Compared to 2019, this represented a 90 per cent and 44 per cent rise in value and total volume, respectively.
The volume of buyers passing through the mortgage market has also increased over the last few years. In 2021, Dubai Land Department reported 19,520 mortgage transactions, which exceeded the previous 2017 record by 26 per cent. This was largely due to the low interest rate environment.
Moving forward, Dubai's property market has the potential to benefit exponentially from the development of the current Expo 2020 site into the sustainable, mixed-use District 2020 community.
While the current market is exceptionally bullish, with luxury properties the most in-demand category, for many prospective investors eager to get on to the property ladder, access to finance is still a major consideration.
Post pandemic, financial institutions continue to offer flexible solutions to prospective investors amid a highly competitive lending market.
With the economy in post-recovery stage, we see a degree of caution still being exercised by investors. Thanks to the new visa regime, however, as well as the promise of more targeted residential stock and the anticipated destabilization of discretionary income availability, we can expect improved performance going into 2023.
That isn't to say that Dubai's real estate market is immune to other local and global factors. The macro-economic environment is obviously influenced by the impact of inflationary pressures, currency fluctuations and the situation in Ukraine. The potential knock-on effect of impending recession in key source markets, such as the UK, is another potential factor.
If new supply enters the market at the same rate as pre-2019, when more than 15,000 units were released per year, this could also impact sales prices and rental rates, and force a market readjustment.
The most important thing for prospective investors to consider is: what are the economic catalysts that will propel Dubai forward in the next decade? And, what is the big picture for the city in terms of economic sustainability, diversity, stability and – ultimately – livability?
Backed by a supportive forward-thinking government with a clear 2030 strategic vision, the appeal of Dubai's real estate market is enduring.
Source: DWTC