Dubai Tower to Feature Moving Walls, Fog Forest, Hanging Garden
DAMAC's mega-project will be located in Al Safa with futuristic amenities and views of the Dubai skyline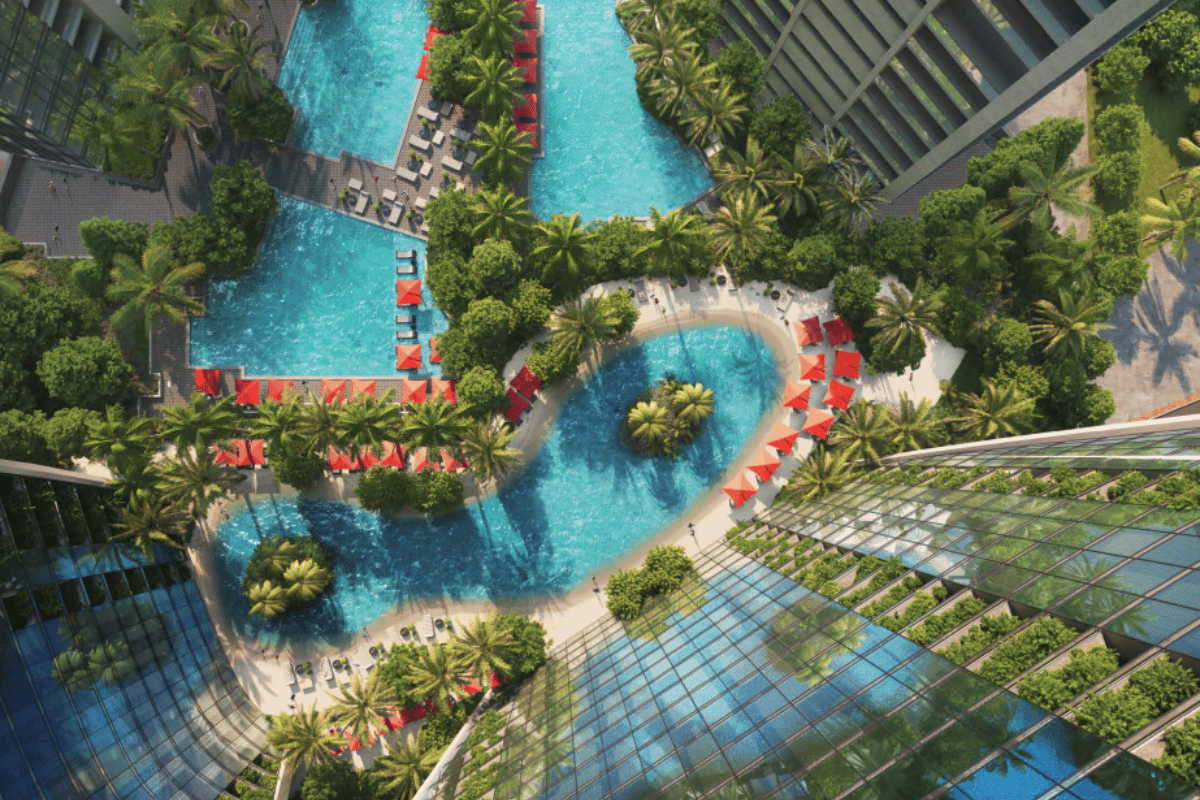 Dubai developer DAMAC has launched a new 83-storey building, branded by the Swiss luxury jeweller, de GRISOGONO. The development is to be located in Al Safa. The building boasts futuristic and luxurious amenities including beach inspired pools, a sapphire infinity pool that floats between the buildings, a fog forest, observatory, edge walk, glass slide and more.
The Safa Two and Safa One towers will be connected by electric cabins. A unique feature of the second tower is the 'Ruby Heart' inspired by de GRISOGONO's signature rubies and the color of change, excitement and life.'
Read More on the Topic:
All through the tower visitors and residents will be able to notice odes to the Ruby starting from scarlet shades in the lobby to the interior detailing and furniture.
The 'Ruby Heart' located as the name signifies is in the center of the building in a floating structure of sorts, visible to those outside the tower. Set to be an "architectural marvel", it has one of the tower's most unique features, a one-of-a-kind sapphire infinity pool that overlooks Sheikh Zayed Road.
The futuristic tower has a range of unique features:
Dubai Tower to Feature Moving Walls, Fog Forest, Hanging Garden
Fog Forest
A rooftop 'tropical paradise' shrouded in mist, Dubai's first fog forest and the highest in the world.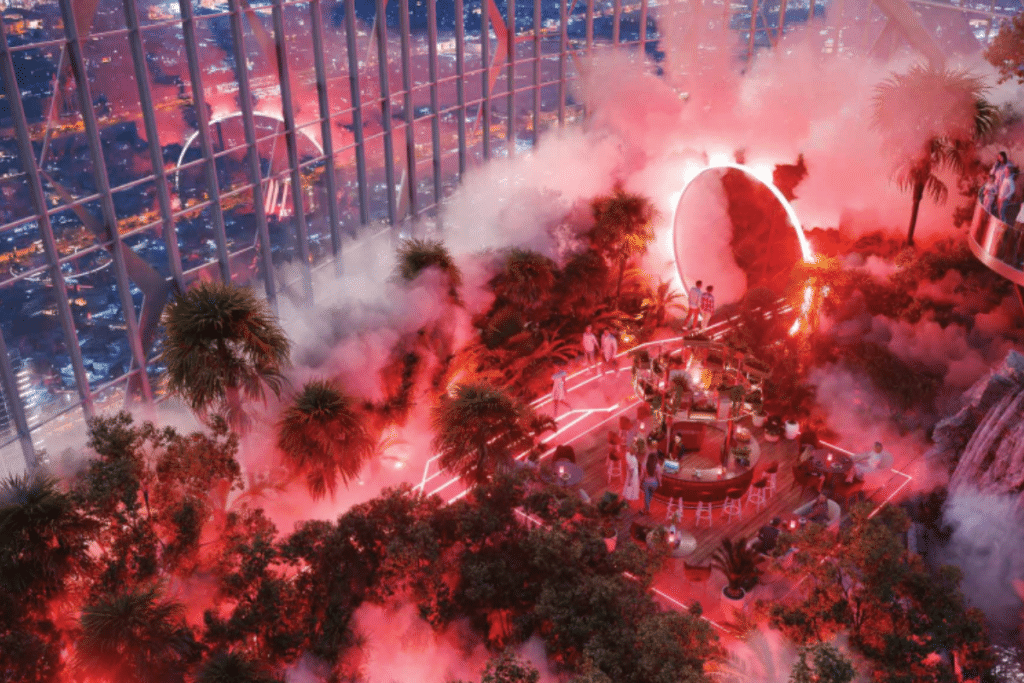 Observatory
Located above the forest, the observatory provides residents with views of the Dubai Skyline and the forest below.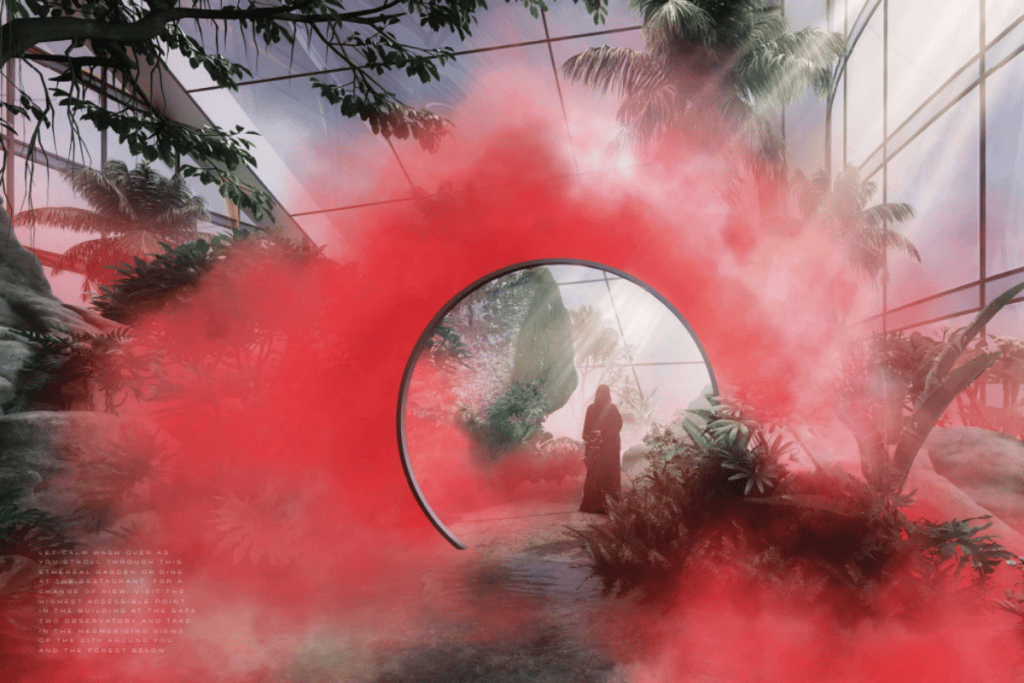 Edge Walk
Similar to Dubai's Sky View Edge Walk, the city's highest full circle hands-free walk on a ledge which encircles the top of the Tower's main pod. Safa Two will have its own Edge Walk experience.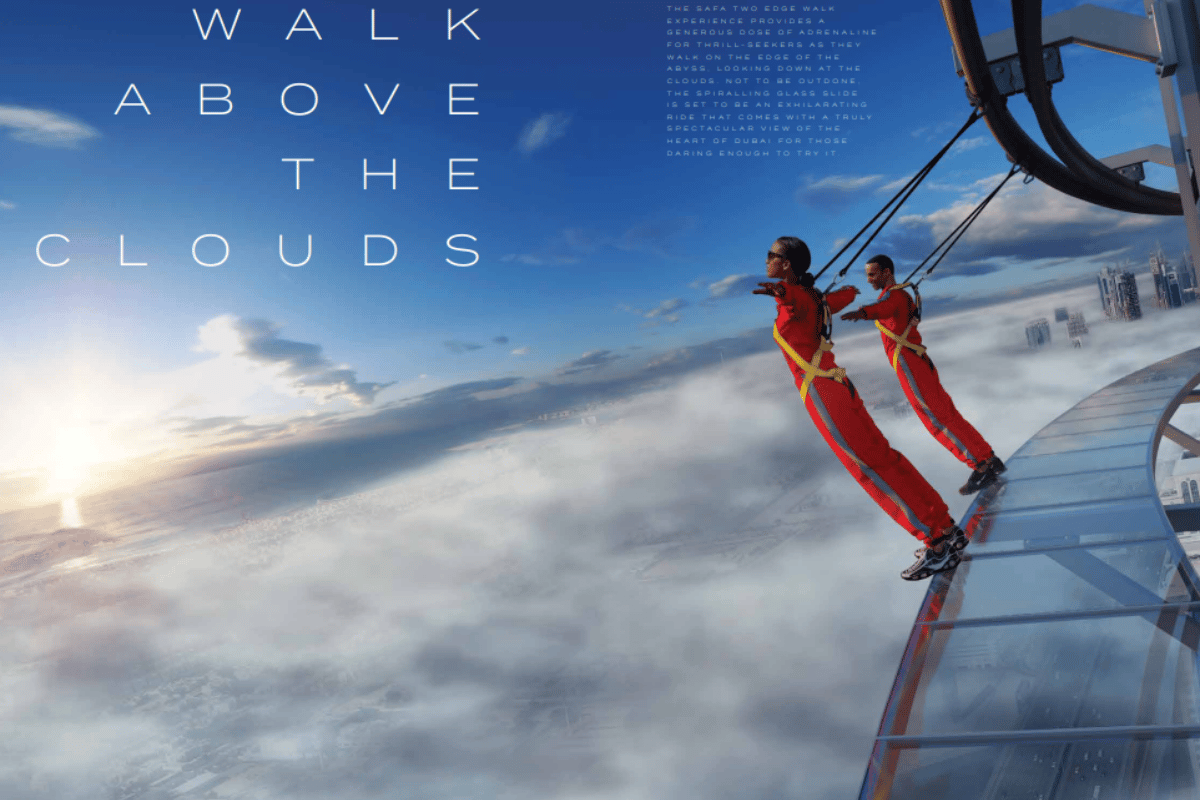 Glass Slide
Similar to Dubai's Sky View Glass Slide, which is a transparent tube that offers visitors a ride one floor down, offering views of the city from all sides. Safa Two will have its own Glass Slide experience.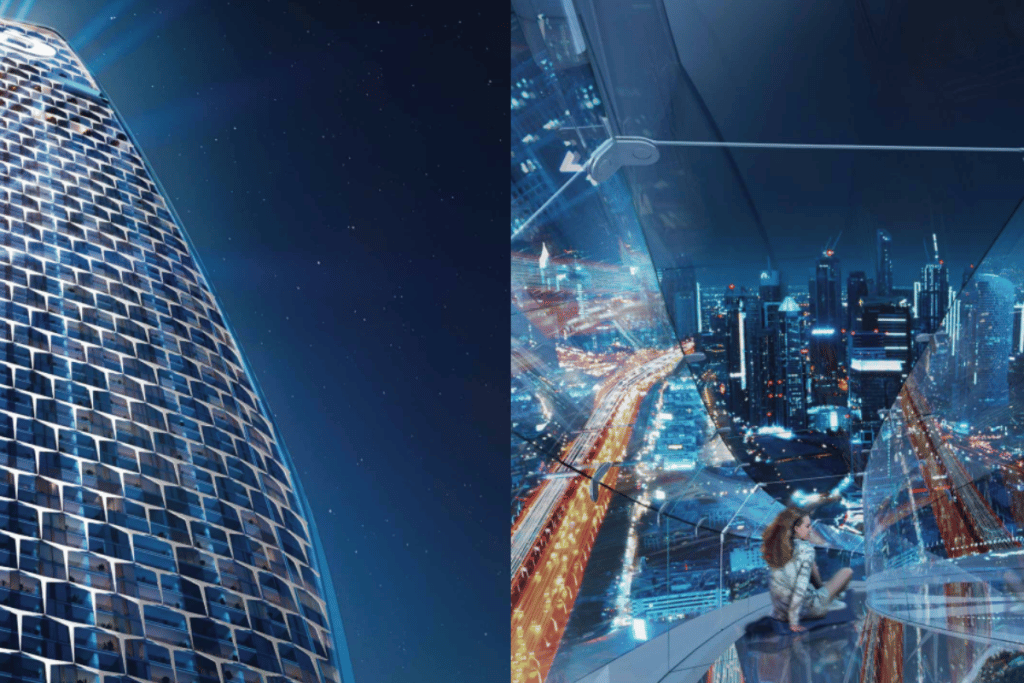 Floating Infinity Pool
The tower will have four beach inspired swimming pools as well as a floating infinity pool in the heart of the building offering residents views of the Dubai Skyline and the city below.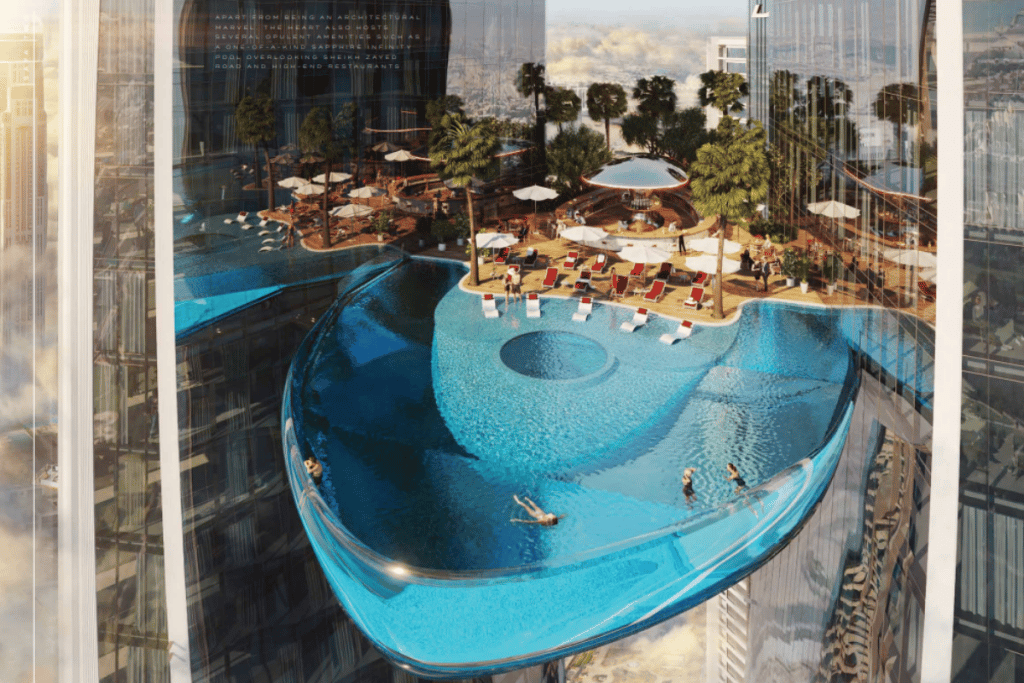 The tower offers one, two and three-bedroom apartments with transformative living spaces with movable walls to offer flexibility. Apartment amenities include 24-hour security, parks and leisure areas, retail outlets, dining outlets and more.
Prices for the apartments start at AED750,000 with a 5 year payment plan.
Dubai Tower to Feature Moving Walls, Fog Forest, Hanging Garden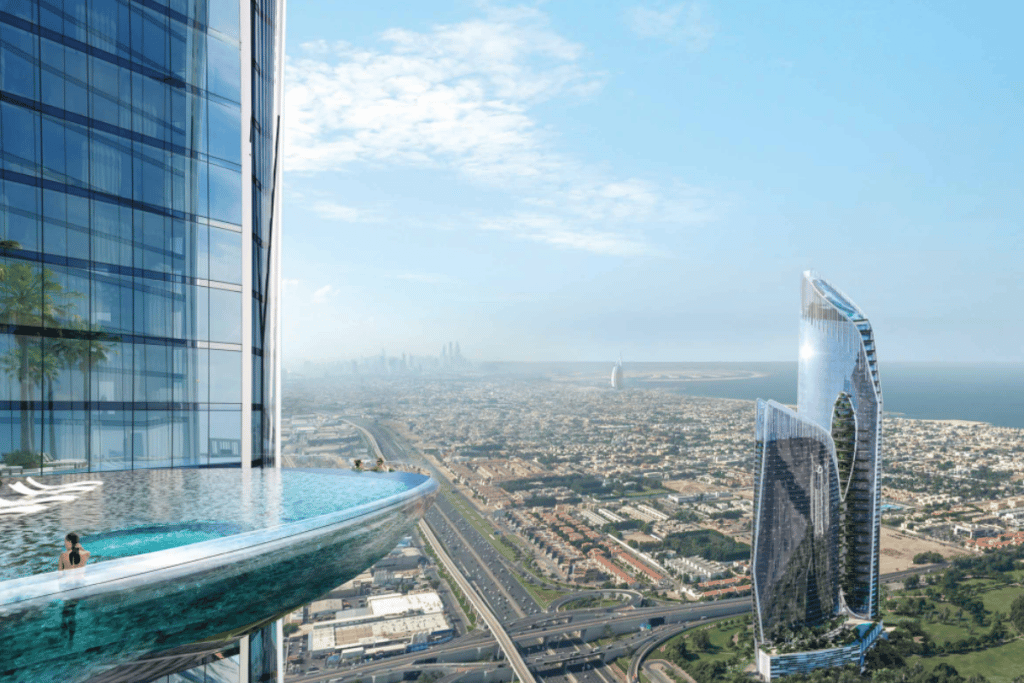 Source: Arabian Business