10 upcoming UAE Real Estate projects: Dubai's biggest apartment, world's biggest tower, luxury villas and moreDubai's real estate market is booming, with property prices and rental values surging this year.
Supply shows no side of slowing down as real estate developers continue to launch new projects around the UAE. Dubai tends to grab the headlines, with the city's largest apartment planned and the tallest residential tower under construction, but Abu Dhabi and Ras Al Khaimah are set to see new projects in the coming years.
Arabian Business looks at 10 of the most exciting real estate projects coming to the UAE in the near future.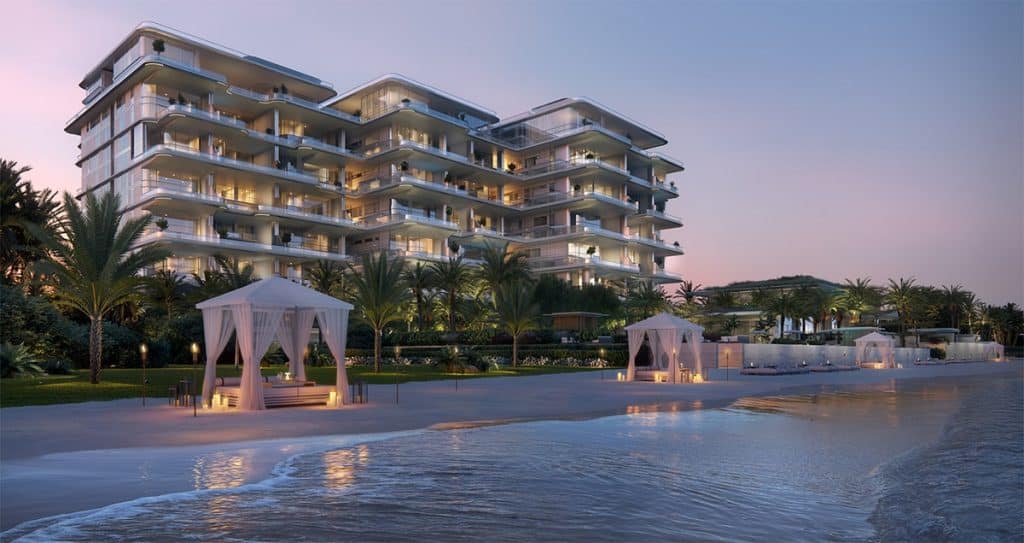 10 upcoming UAE Real Estate projects: Dubai's biggest apartment, world's biggest tower, luxury villas and more
Dubai's largest apartment announced
Ominyat Properties is working on a new development that will break records in the Dubai real estate market. The penthouse apartment at its new flagship project, the Orla, on Palm Jumeirah, will be spread over an enormous 50,000sq ft when completed according to media reports.
The Orla is a $1.3bn (AED5bn) luxury property taking shape on the outer fronds of Palm Jumeirah.
Ominyat has previously said that the Orla, which will be managed as part of the Dorchester Collection, will be built on a 29,000sq m beachfront plot will have one and two-storey residences, each having a unique design and layout. It will have 270-degree views of the Dubai skyline and the Arabian Gulf.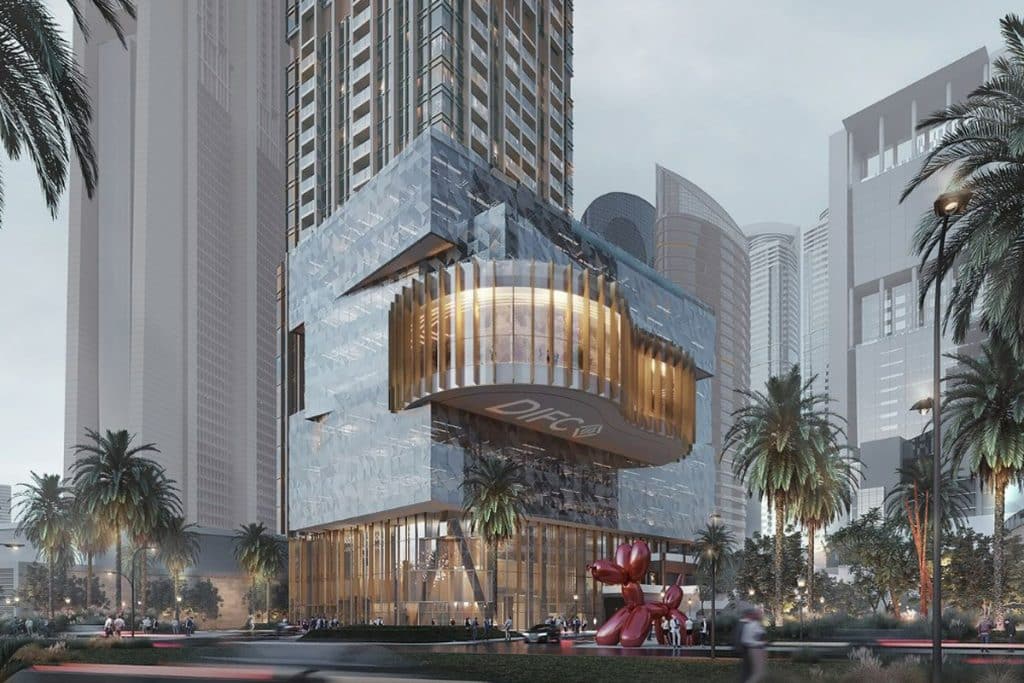 DIFC launches first residential offering, a live-work-play destination
Dubai International Financial Centre (DIFC) is now blending aspects of life and work with the launch of DIFC Living and Innovation Two which will include more than 170 residential units.
The financial hub is currently home to more than 600 growth-stage growth-stage tech firms, including established innovation companies, digital labs, venture capital firms and educational institutions.
Essa Kazim, Governor of DIFC, launched phase three of the DIFC Innovation Hub. The project includes 184,000 square feet of offices and co-working spaces and a further gross floor area of 107,000 square feet earmarked for retail use. The new phase will also include state-of-the-art conference facilities.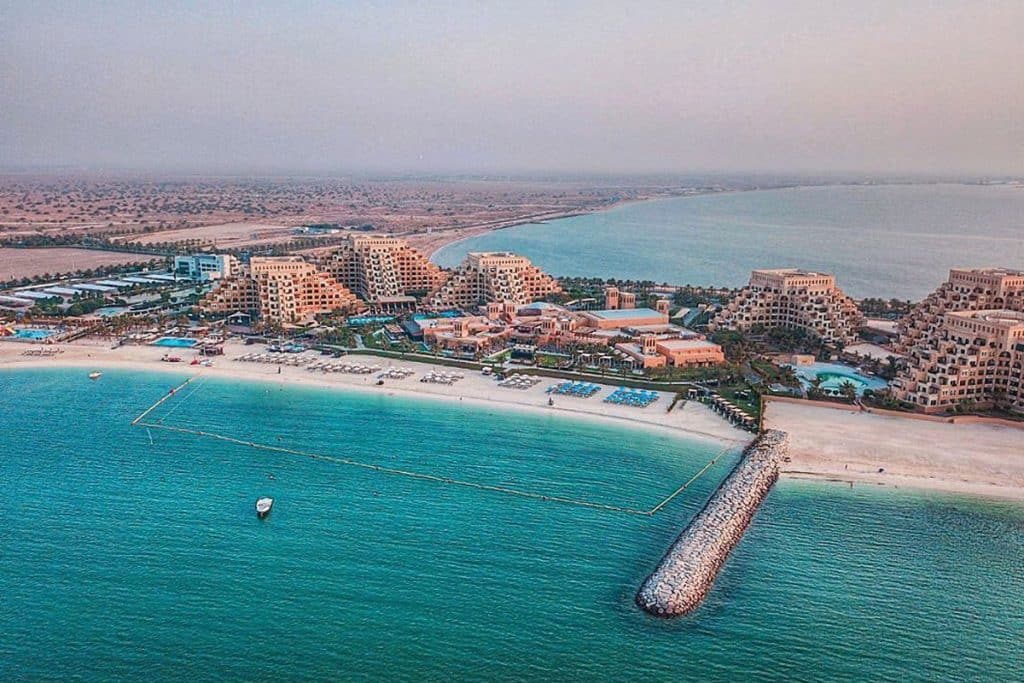 Ras Al Khaimah's residential beachfront community from Aldar
Aldar Properties announced the acquisition of a 40,000 square metre prime beachfront plot on Al Marjan Island, Ras Al Khaimah. The transaction paves the way for a beachfront residential community development with more than 2,000 apartments.
Aldar intends to combine the plot acquired from Marjan with existing land purchased as part of the DoubleTree by Hilton Resort & Spa Marjan Island acquisition earlier this year to develop a mixed-use residential beachfront community.
Set to launch in 2023, the development is set to become Aldar's first residential community in Ras Al Khaimah with a mix of more than 2,000 branded and premium residences with access to retail spaces, a beach club, and two kilometres of private beach.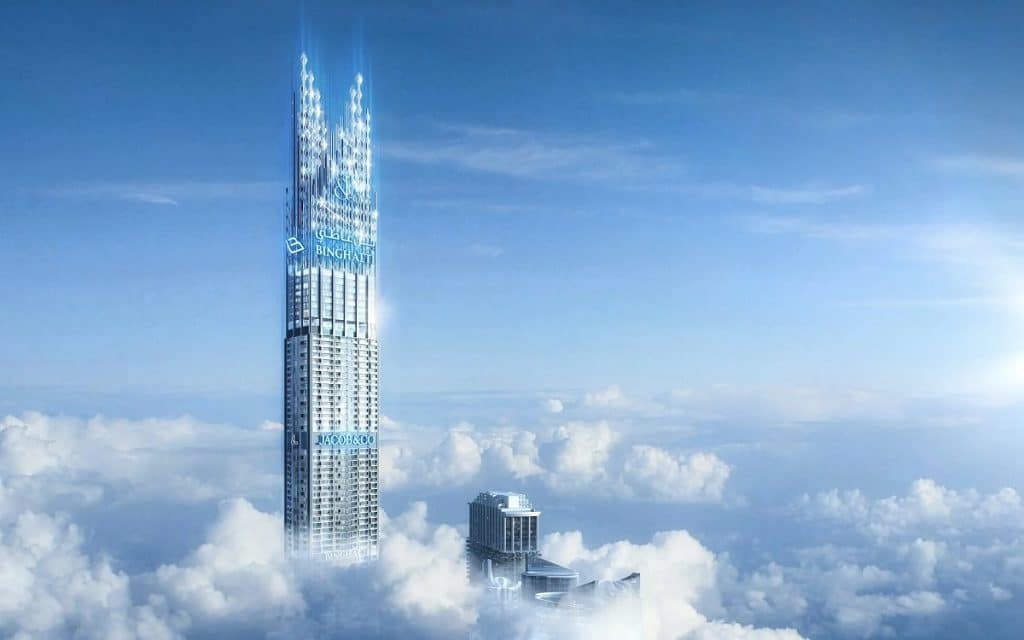 10 upcoming UAE Real Estate projects: Dubai's biggest apartment, world's biggest tower, luxury villas and more
World's tallest residential tower coming to Dubai
Property developer Binghatti has teamed up with luxury jewellery company Jacob & Co to build what it is claiming will be the world's tallest residential structure.
The final height for the Business Bay skyscraper has not been released yet, but New York's Central Park Tower, at 472.4m, holds the current record for tallest residential-only building.
Announcing the more than 100-storey residential complex Binghatti said it would comprise two and three-bedroom residences in the Business Bay district.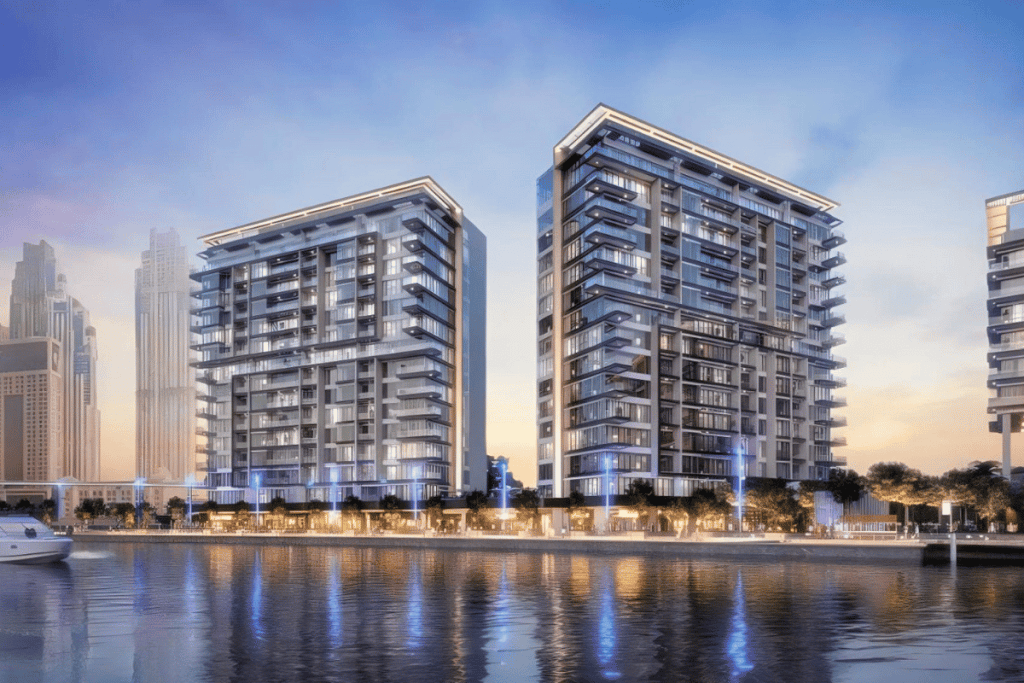 Luxury property at Dubai Canal
New luxury properties have been unveiled at Dubai Canal by LUXHABITAT Sotheby's International Realty. The luxury residential project is one of the few freehold building projects launched in Al Wasl.
The starting price of the properties will be at AED1.99m for a 972 square feet apartment. The area has seen a sales volume of AED290.7m in Q3 2022. The average price of a villa sold in Jumeirah is AED13.21m based on data by Dubai Land Department.
Jumeirah has been recognised as the location of prime choice for high net worth individuals in Dubai. Out of 67,900 HNWIs in Dubai, The top 5 residential areas with the highest count of HNWIs are Jumeirah First, Al Barsha, Jumeirah, Arabian Ranches and Al Thanyah, according to a report by Webster Pacific.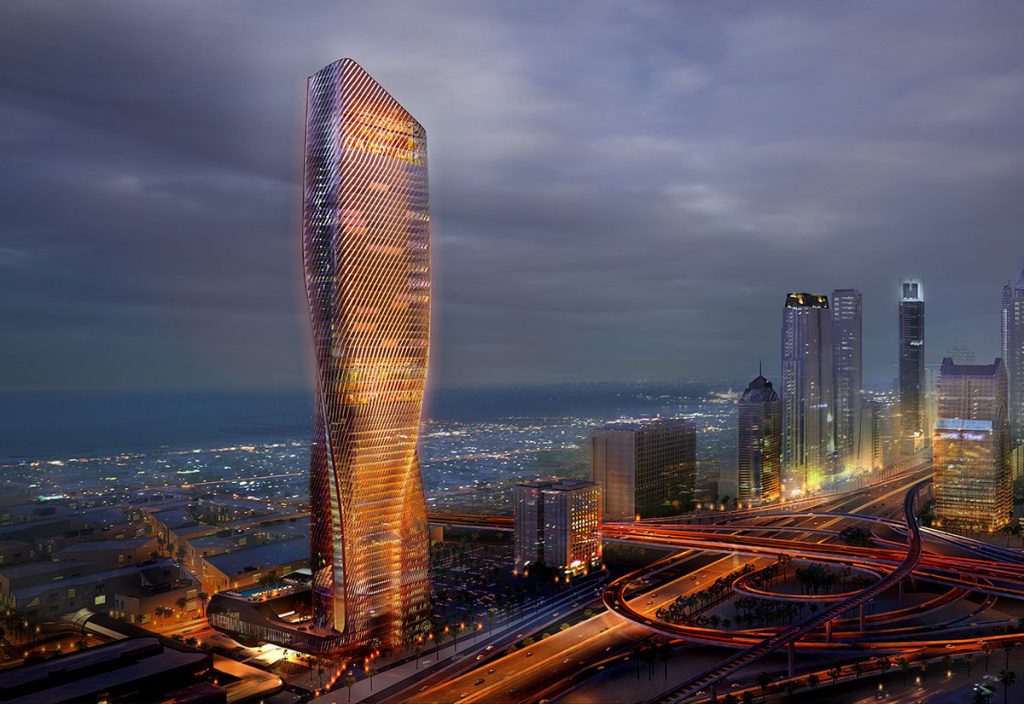 10 upcoming UAE Real Estate projects: Dubai's biggest apartment, world's biggest tower, luxury villas and more
Structural work continues at striking Wasl Tower
Structural works on the 56th floor of the wasl tower have been completed and the facade has progressed to level 13, Wasl asset management group announced in a latest construction update.
Once completed, the 302-metre twisting, asymmetrically designed tower will feature the region's tallest ceramic façade and present an illusion of dynamic motion.
The skyscraper will consist of 64 floors with 229 residential units, 258 hotel rooms as part of Dubai's second Mandarin Oriental Hotel, 185,345 square feet of office space, and 11 parking floors.
Sobha launches first signature residential project
Sobha Realty, one of UAE's leading premium real estate developers has launched the company's first signature residential project. 'The S' tower will be located on Sheikh Zayed Road equipped with five-star amenities and smart features as well as, views of the open sea and Emirates Golf Club.
The tower follows Sobha's 'Backward Integration' model with 62-storeys from which 43 are superlative residences.
The residential project will also feature six levels of enclosed podium car park, 24/7 concierge and security services.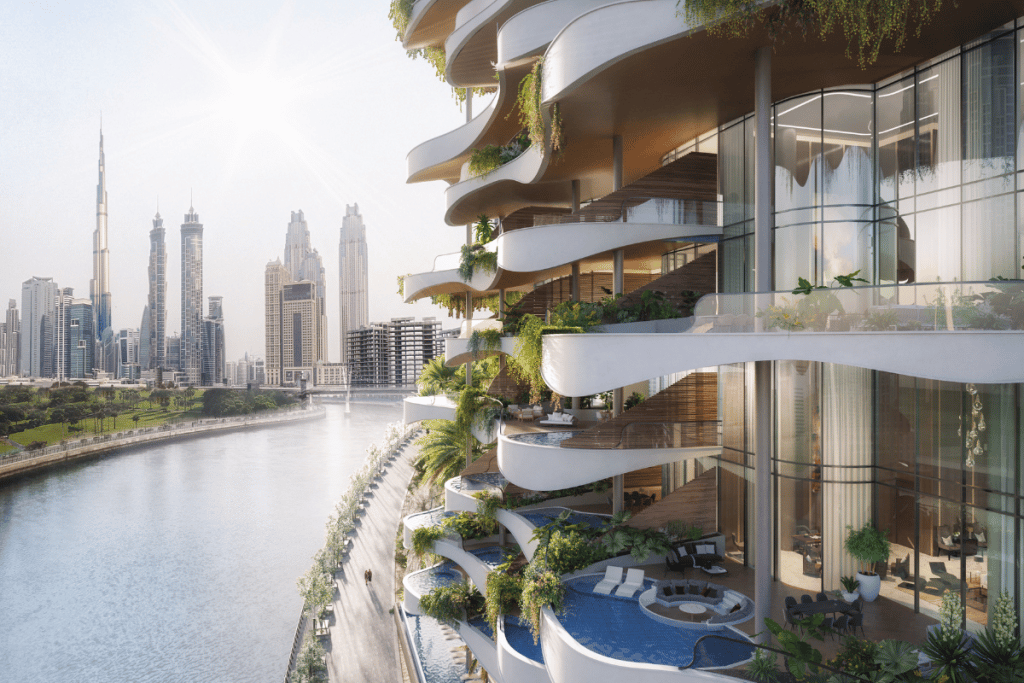 Museum of the Future architect's residential project
Abbas Sajwani launched AHS Properties in 2021, less than a year later the luxury real estate company announced two more projects bringing the gross company value to $550m. The two new projects will be located in Palm Jumeirah and Dubai Canal.
Global architect Shaun Killa from Killa Design, designer of the Museum of the Future, will lead the architecture for these projects.
The buildings will be nine storeys high and comprise of 25 penthouses and sky villas. Each project will feature a state-of-the-art spa, private cinemas, cigar lounges and private swimming pools on all balconies.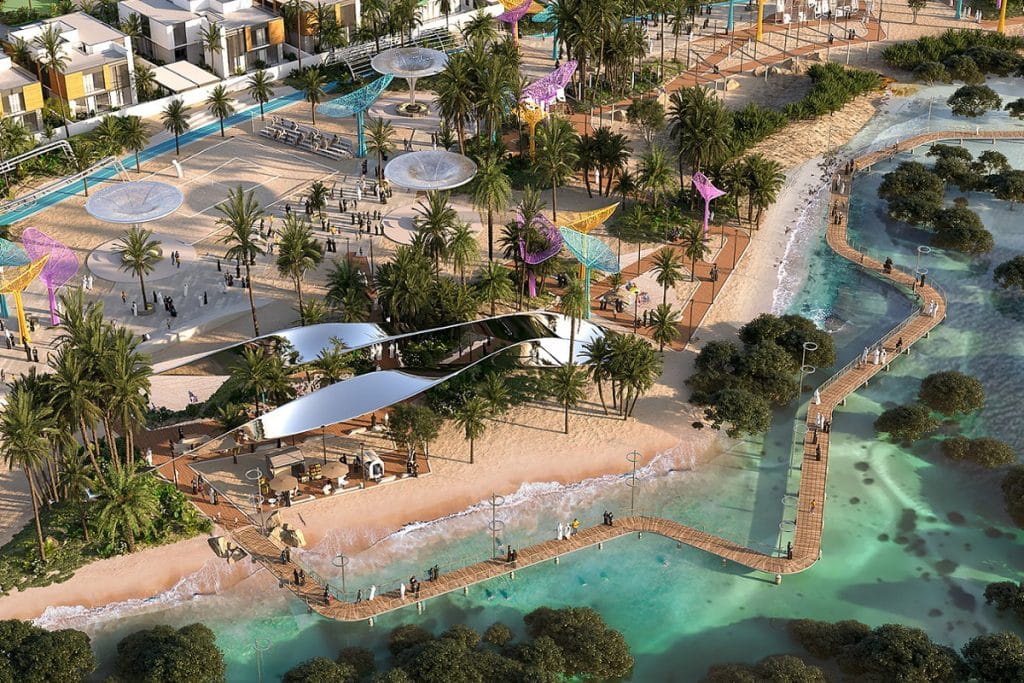 Saadiyat Lagoons villa project
Aldar Properties announced the launch of Saadiyat Lagoons. The new development is located on the east side of Abu Dhabi's Saadiyat Island, exclusively for UAE national buyers.
207 villas will be released in the first phase, starting at AED6.1m. The properties have a four, five or six-bedroom layout designed in three zones. Amenities that will be included with these villas are an eco-corniche amphitheatre, dry deck water play area, skate park, paddle, basketball court, volleyball court, climbing wall, playgrounds and parks.
Construction of Saadiyat Lagoons is due to begin in Q2 2023, with handovers expected to commence in early Q2 2026.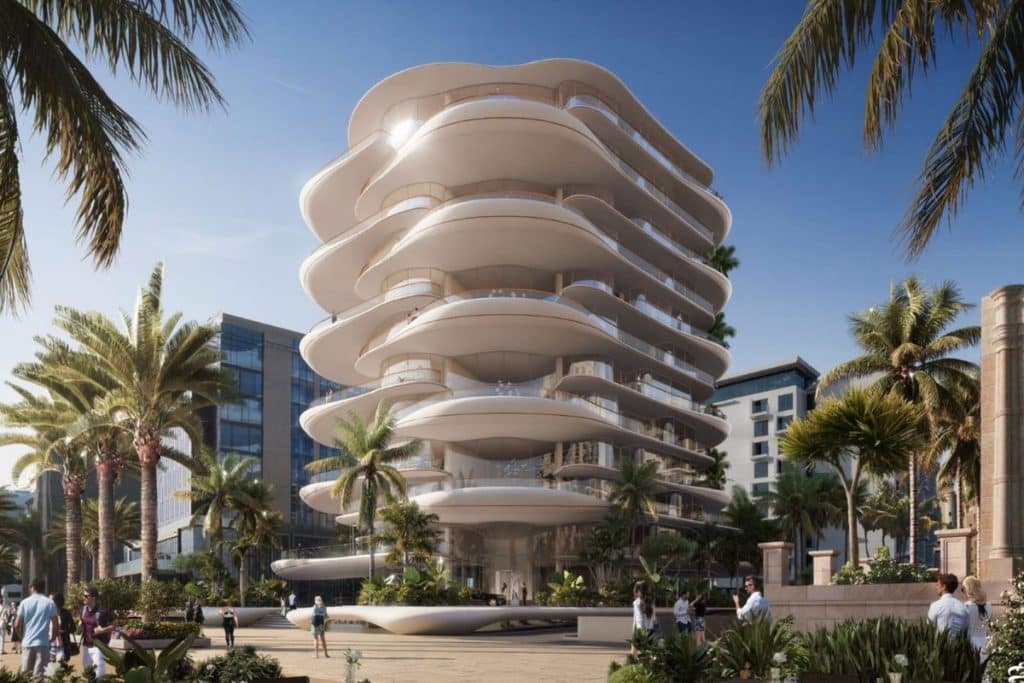 Palm Flower from Norman Foster
Dubai will soon be home to the Palm Flower, developed by Alpago Properties. The project, is set to be located on the West Beach of the Palm Jumeirah, and will consist of 11 floors, containing 10 residential units – each occupying an entire floor with 1 mega-penthouse taking up 2 floors.
The developer has partners with British architect and designer Norman Foster of Foster & Partners. The architect is also known for designing Alif – The Mobility Pavilion at Expo City Dubai.
Each penthouse in the Palm Flower, "will have floor-to-ceiling windows offering unobstructed views of the Arabian Gulf, high-end amenities such as private cinema, gymnasium, and a full terrace which have one side with a private pool facing the sea and one side with garden terrace giving residents ultimate comfort," Alpago Properties said in a statement.
Source: Arabian Business